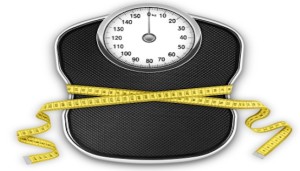 Found a great article regarding the American College of Sport Medicine's annual survey listing the top trends in the health and fitness industry of 2013.
Strength Training: This remains at the No. 2 position for the second year in a row. This trend signifies that both men and women should incorporate strength training into their exercise routines or that they should use it as their primary source of exercise. Over the years, many people have trained using only weights, as with body builders. Today, there's a growing number of people of all ages whose main focus is on using weights to improve or maintain strength. Also, most health and fitness professionals implement some kind of strength training as part of a comprehensive exercise routine for their clients.

Children and Obesity: Once again Children and Obesity retains a spot as one of the Top 10 in this survey. This signifies an emphasis on exercise programs aimed directly at the problem of childhood obesity. Children and Obesity continues to be a problem in most developed and developing nations.  Professionals in the health and fitness industry see childhood obesity as an opportunity to address and remedy a health issue that immediately impacts healthcare and  that has an even greater impact on the health of obese children as then mature into adults and have families of their own. This means that the health and fitness industry should recognize this chronic health problem and start new programs targeted at addressing this issue and helping these children.

Core Training: Core training emphasizes the strength and condition of the stabilizing muscles of the abdomen, thorax and back. Core exercises usually include exercises using the hips, lower back and abdomen, which all provide supports for the spine and thorax. These exercises improve overall stability and enable the individual to handle the physical demands of daily living. In doing this, they also allow the individual to have better handling capabilities when it comes to sports that require strength, speed and agility. Additionally, core training can significantly enhance an individual's endurance, making it a valuable asset for activities like running, which is why running is good.
I've included three trends from the article, but there are a total of 10 top trends for 2013.
Read The Article Here